High Sensitivity Detector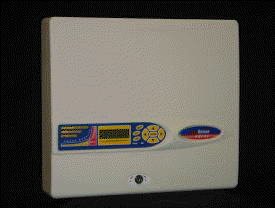 FastSensePlusTM is a clever, more sensitive fire detection system. Using advanced laser technology, it provides the earliest possible warning of the slightest traces of smoke.
With the use of ClassiFireTM this product is clever. Very clever. The detectors condition themselves to the enviroment, altering their sensitivity to suit - discriminating between operating periods without the need for inputs or external adjustment.
The interrogation with FireFinderTM means FastSensePlusTM is able to communicate seamlessly, it can be directly connected to the addressable detector loop, reducing cabling costs.
The command module networks multiple detectors to one central display point. The network can also be monitored centrally via a PC with ease.
FastSensePlusTM offers the complete package - with integrated programming and display included as standard.
The specialised PipeCalculator design software, ensures a more precise installation every time.
With its extensive sampling point range, FastSensePlusTM is more easily adapted to usual applications. And there are also a variety of options for various installtion preferences.
FastSensePlusTM is definitely the clever alternative.